Stergios Kostakopoulos
Licensed NYS Real Estate Broker
Owner and Principal Manager
Fluent in Spanish, Greek, English and enough French to order dinner.
Formally educated as a Mechanical Engineer at FDU, I have ten years of practical work experience as an estimator across public and private sectors dealing with large scale commercial heating projects, ranging from commercial water tube boilers powering large buildings to super-heated steam generators servicing entire boroughs.
I've personally enforced HPD, DHCR, DOB, ECB, and all other regulatory board requirements across the entire Noble Properties Real Estate portfolio, which includes mixed used residential and commercial property, for over two decades in Greenpoint.
I can be reached via email at : Stergios@noblepropertycare.com
Jesse Lind
Jesse is born and raised in Brooklyn, NY. With experience in sales, residential rentals, & commercial leasing, he has been successfully navigating the avenues of the real estate market for 5 years now. Jesse has seen the neighborhood, along with the city, change drastically over the years, giving him the opportunity to work with clients from all over the world.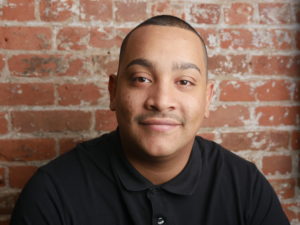 "I like the change the neighborhood is experiencing. Being able to assist people moving to the place I grew up is satisfying to me. I get to share my experiences with them, as well as helping my clients find the perfect place for them. Whether it being an apartment or a storefront for their business or even the purchase of their forever home, I treat every client like family and try my best to make sure they feel comfortable. All while making the process as easy as possible."
Licensed Real Estate Sales Person
JesseLind@Noblepropertycare.com
Jay Byrnes 
Licensed Real Estate Salesperson
Jay@Noblepropertycare.com
Madison Odom
Licensed NYS Real Estate Agent
Born and raised in Crown Heights Brooklyn, Madison Odom has watched the market transform and develop right in front of his own eyes. A certified personal fitness trainer for demanding athletes all around New York, Madison has always maintained a high standard of client service and has transferred over his people skills to finding his clients exactly what they desire.
"I always helped my clients reach their different fitness goals and their true potential as athletes. I plan to bring my customer service skills to the Real Estate industry and above all else, get the very best deals for every client I have the privilege of working with." – Madison Odom
I can be reached at : Madison@noblepropertycare.com